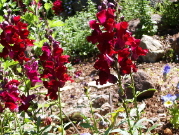 By Barbara Falconer Newhall
I don't like the snapdragons growing in my front yard. Their color, somewhere between scarlet and maroon, gets on my nerves. I don't like scarlet. I like maroon even less.
The snapdragons are innocent. They are doing what they are supposed to do. They're sending down roots, sucking up water, opening up blossoms. If I rip them out of the ground – now or just before they go to seed – am I an assassin? They may be ugly, but they are alive.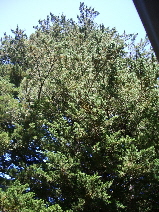 When I spotted the six-packs of baby snapdragons at the nursery, all I could see were a few creamy buds. And something pinkish. They looked good to me. But now they are taking over my garden.
Their dark, aggressive coloring shouts in my face, leaving the more modest blossoms in the yard, the lavender and the bacopa, to go unnoticed.
My mother, who turned 92 on Wednesday, has shelves and tables of potted plants growing with fervor out on her patio. One plant, philodendron, is not doing so well. It has only a few leaves, most of them dead or yellowing.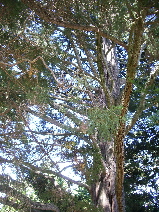 "Do I throw it out?" she asks. "It doesn't look very good." 
I think of my snapdragons. And my cypress tree.
When Peter was little, we found out he was allergic to cypress. "Hmm," I said to the pediatrician. "We have a cypress tree growing in our back yard a few feet from the house – and Peter's bedroom."
 "Cut it down," the doctor said.
Jon and I conferred. Our cypress was massive — five stories tall — and older than both of us put together. It was a magnificent tree, timeless, a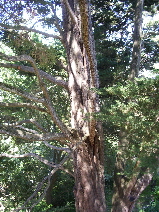 steady presence at our house. Its branches had grown over and around our deck, so that you could go out there at any time, day or night, stand inside that tree and forget where you were in time and space.
No way were Jon and I going to get rid of that cypress tree. Peter would have to take antihistamines. Or grow out of his allergies. We'd move to another house.
Peter outgrew the allergies. The cypress tree, as stately and self-sufficient as ever, lives on.
But the awful snapdragons? The scraggly, deadish philodendron in the pot on my mother's patio?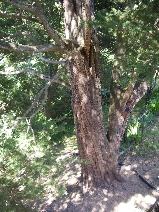 They've got to go. Somehow.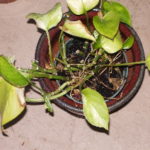 © 2009 Barbara Falconer Newhall
Photos © 2009 B.F. Newhall
Subscribe To Site: