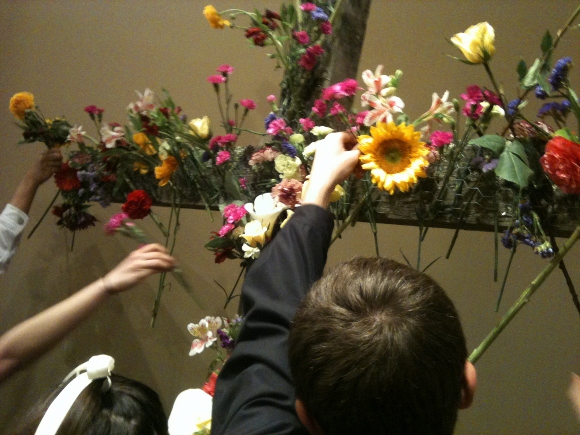 By Barbara Falconer Newhall
The really nice thing about Easter is — you get to sing. Good and loud. And if you go to my church, you get to sing the Alleluia Chorus from "The Messiah," which if you're me, you learned as a kid in the Cecelian Choir at the First Presbyterian Church of Birmingham, Michigan.
I was a soprano then.
I think I'm tending toward alto these days, but since the only part I know is the soprano, with notes scraping the top of the staff, that's what I sing. Good thing people belt it out at my church: I get a little screechy, but nobody can hear me.
Why is it that there are so few opportunities to sing in our culture today? Church and baseball games, and that's about it. Unless you don't like church or the National Anthem, in which case you'll have to turn your car radio up real loud and sing along with J-Lo and the Pit Bulls.
Alleluia!
Floral design by Suzy Skram Florist, San Francisco Bay Area
Subscribe To Site: